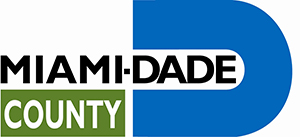 Please see the invitation below for a webinar on tips for 501(c)(3) nonprofits to access CARES Act loans.  The webinar is tomorrow, Friday, April 3rd at 10:00 a.m. Please  RSVP here  and read below for details.
The Miami Foundation in partnership with the  Community Foundation of Broward, United Way of Miami-Dade, United Way of Broward County  and  Berkowitz Pollack Brant  are hosting a webinar for nonprofits to gain tips and insights on securing COVID-19 relief loans  through the CARES Act. Space is limited. Reservations on a first-come, first-served basis.
Hear from experts at  Berkowitz Pollack Brant Advisors + CPAs
about loans for nonprofit organizations available through the
federal CARES Act.
Friday, April 3rd
10 a.m.
RSVP HERE
The most reliable way to contact us continues to be through email. You can find a staff directory at  https://www.miamidadearts.org/about/staff-councils.
Please check the County's web site for more COVID-19 information and for regular updates:  miamidade.gov/coronavirus.
To view a comprehensive list of all the previous updates on COVID-19 click here.


Originally published at https://miamidadearts.org/news/tomorrow-webinar-nonprofits-cares-act-loans
The post Tomorrow: Webinar for nonprofits – CARES Act loans first appeared on Floridas News.