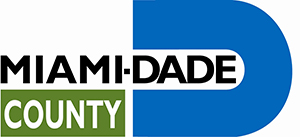 COMMUNITY GRANTS PROGRAM (CG) WORKSHOP FOR FIRST-TIME APPLICANTS
February 19 at 2:00 PM – FY2014-2015 4th Quarter
Community Grants Program is a quarterly program for non-profit organizations developing small to medium scale community-based cultural programs, projects and events, such as fairs, parades, neighborhood festivals, conferences and publications. Organizations must attend a grant-specific workshop to apply as a first-time applicant.
Workshops are held at the Miami-Dade County Department of Cultural Affairs, 111 NW 1st Street, 6th Floor Conference room.
To register for the CG Grant specific workshops please click on the link below:
AMERICANS FOR THE ARTS
FREE CONFERENCE CALL – "MAKING THE MAJOR ASK"
February 23, 2015 at 3:00 PM
The nation's largest source of private sector funds is not being tapped by most arts organizations – and there's a chance you may be included in that group. Join Americans for the Arts and guests from Richmond, Virginia for a free February 23 conference call to learn more about how you can take better advantage of this untapped private sector resource.
Virginia Commonwealth University's (VCU) Center for Urban and Regional Analysis (CURA) researched arts organizations in Richmond, Virginia – one of the nation's top ten test markets – and found that most have little ability or track record with soliciting major gifts from individual persons. A simultaneous Richmond report documented the success of a 12-month learning/mentoring/doing program – the Moose Management Academy – that transforms the abilities of arts organizations to get major gifts.
During this call you'll learn research details, as well as steps to help your own arts organizations get major gifts, from four key leaders: VCU Center director John Accordino; Academy director John Bryan (AFTA's 2012 Selena Roberts Ottum Awardee); Jeff Schreifels (senior partner of Veritus Group); and Academy associate director Candace Mraz (director of development for SPARC, a Richmond arts organization).
No registration is necessary; simply dial 605-475-4825 #255988 on February 23 at 3pm eastern.
HARVARD BUSINESS SCHOOL EXECUTIVE EDUCATION PROGRAM
Strategic Perspectives in Non-profit Management
Deadline: February 24, 2015
The Harvard Business School Club of South Florida Foundation is inviting applicants for full-tuition scholarships to attend a special executive education program, Strategic Perspectives in Non-profit Management.  The flagship course in the Business School's Social Enterprise Program is designed for the top executive in the non-profit sector (President, CEO or Executive Director) and consists of seven days of intensive training at the Harvard Business School campus in Boston (July 12 -18, 2015).  Eligible applicants must lead a South Florida non-profit organization with an annual operating budget of at least $500,000 (preferably more than $1 million) that has been fully operational for at least one year and has a minimum of 5 full-time employees.  More information about the program and its curriculum can be found at
MIAMI ARTS MARKETING PROJECT
"MARKETING MUSCLE"
February 24, 2015 at 9-Noon
A marketing strategy begins with understanding the relationship between you and your audience. The workshop explores three essential components of the marketing process: consumer, content and strategic planning. Hear from keynote experts and learn how to target your audience, effectively tell your story and leverage compelling content to your advantage.
Tickets: $35 – Scholarships available for grantees of Miami-Dade County Department of Cultural Affairs' Youth Arts Miami, Hannibal Cox, Jr., Cultural Advancement and Developing Arts in Neighborhoods grant programs; City of Coral Gables grantees and members of the Greater Miami Festivals & Events Association.
Workshop Location:
Adrienne Arsht Center
1300 Biscayne Boulevard
Miami, FL 33132
Signup online:
###
It is the policy of Miami-Dade County to comply with all of the requirements of the Americans with Disabilities Act.  To request materials in accessible format, sign language interpreters, and/or any accommodation to participate in any Miami-Dade County Department of Cultural Affairs program or meeting, please contact Francine Andersen 305-375-4634 [email protected] five days in advance to initiate your request. TTY users may also call 711 (Florida Relay Service.)
For more information, e-mail: [email protected] or call 305-375-4634
111 NW 1st Street, Suite 625, Miami, FL  33128
###


Originally published at https://miamidadearts.org/news/news-use-vol-132
The post NEWS TO USE – Vol 132 first appeared on Floridas News.