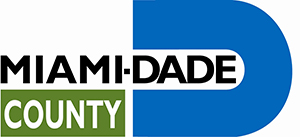 The Board of County Commissioners is scheduled to consider the two important items related to the Coconut Grove Playhouse on Tuesday, April 21. Meeting begins at 9:30 am and will be held in the County Commission Chamber located on the 2nd floor of the Stephen P. Clark Center, 111 NW 1st Street(take the escalator in the middle of the lobby).
The two agenda items were heard in last month's committee meeting and forwarded to the County Commission with a favorable recommendation:
The Operating and Management Agreement between the County and GableStage (agenda number 8CI – click here for the link to the item); and
The architectural and engineering agreement with the design team led by Arquitectonica (agenda item number 8C2 – click here for the link to the item).
We look forward to beginning the exciting work of returning great theater to Coconut Grove.


Originally published at https://miamidadearts.org/news/upcoming-county-commission-item-coconut-grove-playhouse
The post Upcoming County Commission Item on Coconut Grove Playhouse first appeared on Floridas News.