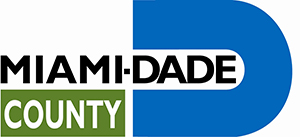 MBVCA'S 2014/2015 TOURISM ADVANCEMENT PROGRAM
The Miami Beach Visitor and Convention Authority's (MBVCA) 2014/2015 Tourism Advancement Program guidelines and application forms are now available at
www.miamibeachvca.com
. First period grants are for events taking place between October 1, 2014 and January 31, 2015.
Deadline release date – August 3, 2014
Major One Time Special Event
Special Events Recurring
Deadline release date – August 10, 2014
Initiatives 
Film Incentive Grant Program 
Special Projects
Special Projects Recurring
Tourism Partnerships 
---
MIAMI ARTS MARKETING PROJECT
ARTS & BUSINESS COUNCIL OF MIAMI
SUMMER ROUNDTABLES
August 5, 2014 – 9:00 AM to 12:15 PM
9:00 AM to 10:30 AM – Feeding the Beast: Social Media & Content
Share your social media success stories, blunders, mistakes and triumphs in this interactive roundtable discussion.
10:45 AM to 12:15 PM – Engaging Your Audience: Interaction & Collaboration
Join us for this group think style idea fest about how we can make Miami more creative by designing participatory interactions.
Fairchild Tropical Botanic Garden, 10901 Old Cutler Road, Coral Gables
Tickets: $35 for both roundtables
Scholarships available for grantees of Miami-Dade County Department of Cultural Affairs' Youth Arts Miami, Hannibal Cox, Jr., Cultural Advancement and Developing Arts in Neighborhoods grant programs; City of Coral Gables grantees and members of the Greater Miami Festivals & Events Association.
To register and purchase tickets: https://mamp2014.splashthat.com/
It is the policy of Miami-Dade County to comply with all of the requirements of the Americans with Disabilities Act.  To request materials in accessible format, sign language interpreters, and/or any accommodation to participate in any Miami-Dade County Department of Cultural Affairs program or meeting, please contact Francine Andersen 305-375-4634 [email protected] five days in advance to initiate your request. TTY users may also call 711 (Florida Relay Service.)
For more information, e-mail: [email protected] or call 305-375-4634
111 NW 1st Street, Suite 625, Miami, FL  33128


Originally published at https://miamidadearts.org/news/news-use-volume-119
The post NEWS TO USE – Volume 119 first appeared on Floridas News.