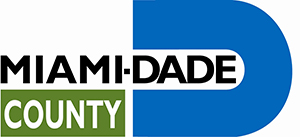 ARTIST ACCESS GRANTS PROGRAM – SPRING/SUMMER QUARTER
Postmark Deadline:  Friday, May 9, 2014
Program provides funding support for practicing, professional and emerging artists residing in Miami-Dade County to take advantage of specific professional development and skill-building opportunities (outside Miami-Dade County) to help advance their careers as working artists.  Funds may be used to cover attendance at advanced workshops, master classes, or seminars; to participate in artist residencies; to engage in activities that are specifically capable of advancing or propelling a professional career; etc. Grant awards range from $100 to $1,000.
Prospective applicants must call and request a phone consultation with the Artist Access Program Administrator, Mary Luft (305) 324-4337 at least one week prior to submitting an application by the postmark deadline.
Download the program Guidelines and Application Form:
http://miamidadearts.culturegrants.org/navigation/links/page/artist-access-grant-program
2014 ARTS EDUCATION CONVENING: ARTS EDUCATION POLICY, EQUITY & ACTION
Event Date: Wednesday, May 14, 2014
The Broward Cultural Division will host two back-to-back regional convenings: Arts Education: Policy, Equity and Action (2:00pm-5:00pm) and Cultivating South Florida's Dance Community (5:30pm-8:00pm). The convenings will bring together stakeholders from diverse backgrounds and organizations, representing a range of perspectives. These gatherings are designed to generate ideas and action beyond what a single individual is able to imagine or achieve on their own. Taking place at ArtServe – Auditorium, 1350 East Sunrise Boulevard, Fort Lauderdale.  Contact: Grace Kewl-Durfey, Arts Administrator, Broward Cultural Division information, [email protected]; (954) 357-7869
RSVP: https://patronsecure.com/bccd/events.cfm
OPA-LOCKA COMMUNITY REDEVELOPMENT AUTHORITY SEEKS DIRECTOR OF PUBLIC ART
Open Until Filled/ Target Summer 2014
The Opa-locka (FL) Community Development Corporation is engaged in a transformative initiative to revitalize the neighborhoods and downtown of the historic community in north Miami-Dade County. Over the last four years, ambitious arts projects and programs have become critical elements in the overall strategy. To lead its growing arts program, OLCDC seeks an energetic leader who will be responsible for executing the Opa-locka public arts master plan.
The Director of Public Art will report directly to the Chief Executive Officer and manage a staff of two, in addition to several consultants. With funding from the National Endowment for the Arts, and several national and regional foundations, OLCDC has engaged several regionally and nationally recognized artists to create site-specific installations. The Director will have primary responsibility for managing the installation of art projects. This involves interaction with artists, city and county officials, landscape and engineering professionals, contractors and other disciplines. The Director will work with artists and designers to refine concepts, as well as manage budgets and timelines. For additional information on OLCDC and the arts program, visit www.olcdc.org/arts.php.
SUBMIT YOUR GOLDEN TICKET ARTS GUIDE PASSES!
It is time to submit all your redeemed 2013 Golden Ticket Arts Guide passes for reimbursement! The deadline is this coming Friday, April 18, 2014. Contact the program manager Liliana Hernandez-Constenla for specific questions at [email protected] or (305) 375-5829
It is the policy of Miami-Dade County to comply with all of the requirements of the Americans with Disabilities Act.  To request materials in accessible format, sign language interpreters, and/or any accommodation to participate in any Miami-Dade County Department of Cultural Affairs program or meeting, please contact Francine Andersen 305-375-4634 [email protected] five days in advance to initiate your request. TTY users may also call 711 (Florida Relay Service.)
For more information, e-mail: [email protected] or call 305-375-4634
111 NW 1st Street, Suite 625, Miami, FL  33128


Originally published at https://miamidadearts.org/news/news-use-volume-109
The post NEWS TO USE – Volume 109 first appeared on Floridas News.