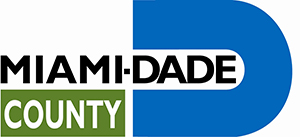 Summer Arts and Science Camps for Kids Grants Program  
Mandatory Pre-Admission Grant Workshop
September 9, 2014, 2:00 PM or September 18, 2014, 10:00 AM
This annual program helps non-profit organizations provide underserved children in Miami-Dade County with opportunities to attend high quality cultural arts and science summer camp programs at little or no cost. Funding is intended to supplement established, high quality programs, providing more children with the opportunity to participate in cultural arts and science summer camps. 
Applicants must choose one of the following workshops.
Attendance at one of the workshops is mandatory.
September 9, 2014 at 2:00 PM 
September 18, 2014 at 10:00 AM
Priority attention is provided to projects that address children whose ability to participate in such programs may be limited by geography, economics or disability; and projects in which individual/unduplicated children underwritten by SAS-C funding will attend the camp program for four weeks or more. Organizations must be the entity directly responsible for managing, overseeing and implementing all administrative aspects of the proposed camp program, including but not limited to camper registration, reporting, data collection, scheduling, program design and presentation, etc. Please click below to see deadlines and important program information.
While visiting the SAS-C home page, please review the newly approved programmatic guidelines and eligibility criteria.
Click here to RSVP:
YOU POST, WE PAY!
For a limited time, pay $0 in administrative fees when you use power2give.org
Have you thought about raising funds online for the upcoming arts season? Do you have quirky, creative and timely project in need of funds?
power2give.org
is an online "cultural marketplace" where organizations post and promote projects to connect with donors and invite them to contribute directly to the projects that captures their interest. Post now and keep every dollar you raise; we'll cover your fees!
Contact Gilda Mooney at (305) 375-4634, or email at
[email protected]
  to discuss project and organization requirements.
SEEKING A NEW CAREER IN THE ARTS
Check out the following opportunities:
It is the policy of Miami-Dade County to comply with all of the requirements of the Americans with Disabilities Act.  To request materials in accessible format, sign language interpreters, and/or any accommodation to participate in any Miami-Dade County Department of Cultural Affairs program or meeting, please contact Francine Andersen 305-375-4634 [email protected] five days in advance to initiate your request. TTY users may also call 711 (Florida Relay Service.)
For more information, e-mail: [email protected] or call 305-375-4634
111 NW 1st Street, Suite 625, Miami, FL  33128


Originally published at https://miamidadearts.org/news/news-use-vol-122
The post NEWS TO USE – Vol 122 first appeared on Floridas News.