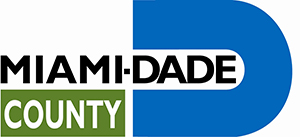 Miami-Dade County Mayor Carlos Gimenez reaffirmed Miami-Dade County's commitment to move forward with the fully-developed plans for the Coconut Grove Playhouse project. Mayor Gimenez stated, "Our project restores and celebrates the historic architecture and brings theater back to the Playhouse. It creates a place that is pedestrian-friendly and welcoming to the Coconut Grove business district and the West Grove. It provides a parking solution for theater-goers and business district patrons." Mayor Gimenez affirmed, "We remain confident that the County-FIU project will prevail in the forthcoming appeal and that history, theater and the residents of our community will be the real winners of the Coconut Grove Playhouse project."
On May 23, 2019, the City of Miami Commission upheld Mayor Francis Suarez's veto of the City of Miami Commission's earlier vote in favor of the County-FIU Playhouse project.  At this meeting, the City Commission voted 3 to 2, to override Mayor Suarez's veto; however, a 4 to 1 vote was necessary to overcome the veto. You can read The Miami Herald coverage of this City of Miami Commission meeting at:
https://www.miamiherald.com/news/local/community/miami-dade/coconut-grove/article230723784.html
Mayor Carlos Gimenez's May 22, 2019 letter explains the significant flaws and errors in Mayor Suarez's veto message.  The County's application for a certificate of appropriateness for the Coconut Grove Playhouse project and the detailed testimony provided by the County's experts establish a compelling record for the approval of the project.
View the latest Coconut Grove Playhouse Fact Sheet or visit https://miamidadearts.org/coconut-grove-playhouse-what-stake-now.
View a comprehensive list of all the previous project updates at https://miamidadearts.org/coconut-grove-playhouse-updates.


Originally published at https://miamidadearts.org/news/miami-dade-county-remains-committed-moving-forward-coconut-grove-playhouse-project
The post Miami-Dade County Remains Committed to Moving Forward with Coconut Grove Playhouse Project first appeared on Floridas News.