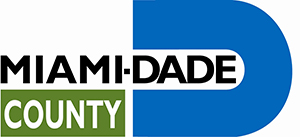 The County Commission's Economic Prosperity Committee is scheduled to address three items related to the future of the Coconut Grove Playhouse.
Thursday, March 12 at 2:00 PM in the County Commission Chamber
Stephen P. Clark Government Center, 111 N.W. 1st Street, 2nd Floor, Miami, FL 33128
Per the Committee agenda posted on the County's website, the submitted items include:
DISCUSSION ITEM REGARDING THE PROPOSED 25 YEAR AGREEMENT IN FAVOR OF GABLES STAGE FOR THE MANAGEMENT AND OPERATION OF THE COCONUT GROVE PLAYHOUSE 300-SEAT THEATER – Commissioner Xavier L. Suarez

RESOLUTION APPROVING A MANAGEMENT AND OPERATING AGREEMENT BETWEEN MIAMI-DADE COUNTY AND GABLESTAGE, INC. FOR THE REDEVELOPED COCONUT GROVE PLAYHOUSE FOR AN INITIAL TERM OF 25 YEARS; AMENDING RESOLUTION NO. R-797-13 TO CORRECT ERROR; AND AUTHORIZING THE COUNTY MAYOR OR COUNTY MAYOR'S DESIGNEE TO EXECUTE THE AGREEMENT AND TO EXERCISE ALL PROVISIONS CONTAINED THEREIN

RESOLUTION APPROVING A PROFESSIONAL SERVICES AGREEMENT BETWEEN MIAMI-DADE COUNTY AND ARQUITECTONICA INTERNATIONAL CORPORATION FOR ARCHITECTURAL, ENGINEERING, AND SPECIALTY CONSULTING SERVICES FOR PROJECT NO. A14-CUA-01 – COCONUT GROVE PLAYHOUSE; IN AN AMOUNT NOT TO EXCEED $2,398,680.00; AUTHORIZING THE USE OF CONVENTION DEVELOPMENT TAX SERIES 2005B BOND FUNDS IN AN AMOUNT NOT TO EXCEED $2,398,680.00; AND AUTHORIZING THE COUNTY MAYOR OR HIS DESIGNEE TO EXECUTE THE AGREEMENT AND TO EXERCISE THE EXTENSION AND TERMINATION PROVISIONS CONTAINED THEREIN
Items 2 and 3 are the next required steps called for by the approved Playhouse Lease between the State and the County/FIU. They are "companion items" so that the selected architectural team will have direction regarding the design and function of the theater intended for use by GableStage. It is important also to note that these items assure the Board of County Commissioners and the public that there is a prominent non-profit organization, GableStage, committed to covering the operational costs of the 300-seat theater.
In addition, the architectural, engineering and consulting services agreement does not represent a design "solution" to the building and property. Instead, it puts in place the design professionals with the expertise essential to develop creative strategies to address the goal of returning great regional theater to the Playhouse while taking into account that this is historically-designated property and there is $20 million of County capital funds available to design and build the project.
Updates will continue to be posted as news becomes available.


Originally published at https://miamidadearts.org/news/commission%E2%80%99s-economic-prosperity-committee-discusses-coconut-grove-playhouse
The post Commission's Economic Prosperity Committee Discusses Coconut Grove Playhouse first appeared on Floridas News.