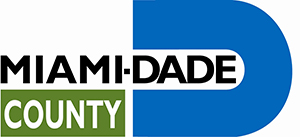 Dear Cultural Colleagues,
Join us for the upcoming 2018-19 Golden Ticket Senior Arts Guide! The Guide is one of the Department's signature outreach programs and every year it is highly anticipated and generates an enormous response from senior citizens throughout the community.
The calendar-style booklet includes free offers submitted by participating non-profit arts organizations to cultural events and venues for Miami-Dade County senior residents ages 62 and over.  As one of Miami-Dade County's outstanding cultural assets, we would like to feature your organization in the new 2018-19 edition.  To submit a listing and access the event submission form click here.
How does it work?
The Golden Ticket Arts Guide is a promotional opportunity and it is highly visible in Miami-Dade County. Participation in the Golden Ticket program is an easy way for your organization to fulfill its outreach to senior citizens in our community, as well as help to fulfill your attendance goals.  Visit our website to see a detailed description of how the program works and the benefits provided to participating non-profit arts organizations.
Submit your events today!
Participation is easy! Simply submit your events/offers via the Golden Ticket submission form on our website. Events must take place between October 1, 2018 and October 1, 2019 and may consist of festival and exhibits, one-time performances and recurring events.  The deadline to submit your offers for inclusion in the new edition of the Golden Ticket Senior Arts Guide is Friday, June 22, 2018.
If you have any questions or require assistance, please contact Liliana Hernandez-Constenla at 305-375-5829 or [email protected] 
We look forward to you joining us and including your organization as a Golden Ticket Arts Partner this coming cultural season!
Sincerely,
Michael Spring
Senior Advisor to Miami-Dade County Office of the Mayor
Director, Miami-Dade County Department of Cultural Affairs


Originally published at https://miamidadearts.org/news/become-2018-19-golden-ticket-arts-partner
The post Become a 2018-19 Golden Ticket Arts Partner first appeared on Floridas News.