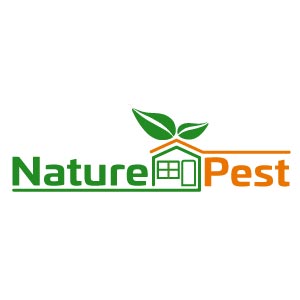 NaturePest introduces zero-spray, eco-friendly roach control, compliant with organic facility standards.
NaturePest's unique grid-based baiting process slashes chemical reliance by an impressive 99%"
— Franklin Hernandez
HOMESTEAD, FLORIDA, UNITED STATES, September 17, 2023/EINPresswire.com/ — Since 2014, NaturePest Holistic Pest Control has been the go-to service for organic pest control solutions, serving the households of Miami-Dade and Broward Counties in Florida.
Pioneering a groundbreaking method, NaturePest is thrilled to introduce their Organic Facilities Compliant Roach Control Service — a new system designed to tackle even the most challenging roach infestations without jeopardizing the sanctity of indoor spaces. This is made possible with the Exclusive ZERO indoor spray service, ensuring no contamination of surfaces or air.
Different from conventional methods, NaturePest's approach capitalizes on the natural behavior of roaches, turning their own habits against them, all while adhering to organic principles. "Our commitment goes beyond just getting rid of pests; it's about doing so in a manner that's both ecologically responsible and exceptionally effective," says the company spokesperson.
Emphasizing the distinction from mere organic pest control, NaturePest employs the same processes sanctioned by organic facilities to align with organic certification standards.
The company's Integrated Control Process proudly complies with the National Organic Program (NOP) guidelines, setting out to safeguard organic foods. Implementing innovative techniques like vacuuming and compressed air flushing, roaches are instantly managed without resorting to chemicals. NaturePest's unique grid-based baiting process slashes chemical reliance by an impressive 99%, in comparison to traditional spray services. This method uses hormone mimics to halt the growth of new roaches, alongside reduced-risk dust bait in non-accessible zones, safeguarding residents' health.
This initiative is a blessing for households with vulnerable members like children, the elderly, and those with auto-immune conditions. It prioritizes safety, health, and well-being while offering an unparalleled pest control service.
Once the infestations are handled, NaturePest commits to a four-stage protocol, ensuring households remain roach-free.
Tailored programs are also available for homes using USDA National Organic Program standards.
Organic Facilities Compliant Pest Control Protocol Includes:

1. Pest Prevention** – Focus on exclusion and sanitation controls.

2. Mechanical or Physical Pest Management – Effective without chemicals.

3. Application of Approved Materials– Ensuring complete organic compliance.

4. Application of Materials Not on the National Organic List – An exception within the Four-Step Protocol.
About NaturePest Holistic Pest Control;

Committed to offering organic pest control solutions, NaturePest has been the trusted choice for Miami Dade and Broward Counties since 2014. Their focus on safety, efficacy, and ecological responsibility sets them apart in the industry.
Franklin Hernandez
NaturePest
+1 786-222-7069
email us here
Visit us on social media:
Facebook
Twitter
LinkedIn
Instagram
YouTube
TikTok
Organic Facilities Compliant Pest Control FAQ


Originally published at https://www.einpresswire.com/article/656157135/naturepest-holistic-pest-control-offers-organic-facilities-compliant-roach-control-service-in-every-home
The post NaturePest Holistic Pest Control Offers Organic Facilities Compliant Roach Control Service In Every Home first appeared on Floridas News.