Miami – July 14th, 2022 — Victoria Unikel, international artist and serial entrepreneur, has attended the grand opening ceremony of Espacio Vogue that marked the start of Miami Swim Week. Among the honored attendees was Jose Forteza, Senior Editor of Condé Nast (GQ + Vogue) Latinoamerica for Fashion and Lifestyle.
Karla Martínez de Salas, Head of Editorial Content for Vogue Mexico and Latin America led the ribbon-cutting ceremony to kick off the 2022 edition of PARAISO Miami Beach, the world's largest event for the swimwear and resort wear industry, and celebrate the debut of Espacio VOGUE, a salon-style fashion and beauty popup at the PARAISO Bungalow, set a few feet away from the sands of the Miami Beach – a perfect location to kick off Swim Week!
The pavilion will be open to the public for shopping and beauty experiences. Espacio VOGUE features Latin American swim and resort designers including Nua Swim, Sinesia Karol, and Mita Eyewear, as well as HydraFacial, a beauty and health company, partnering with JLo Beauty to launch the new HydraFacial x JLo Beauty Booster. Hours of operation for Espacio VOGUE are 11 a.m. – 7 p.m., July 14-17.
Victoria Unikel, the head of Gossip Stone TV, 24Fashion TV, and VUGA Media Group, spent the morning meeting designers and friends at the pavilion. Among Victoria's achievements is the organization of the VUGA Media Group's network of over 50 online publications that generate over 3.7M monthly unique visitors and the launch of two TV channels. Her newest project, Gossip Stone TV, is launching three original celebrity reality shows, with production commencing in Marbella, Dubai, and Los Angeles.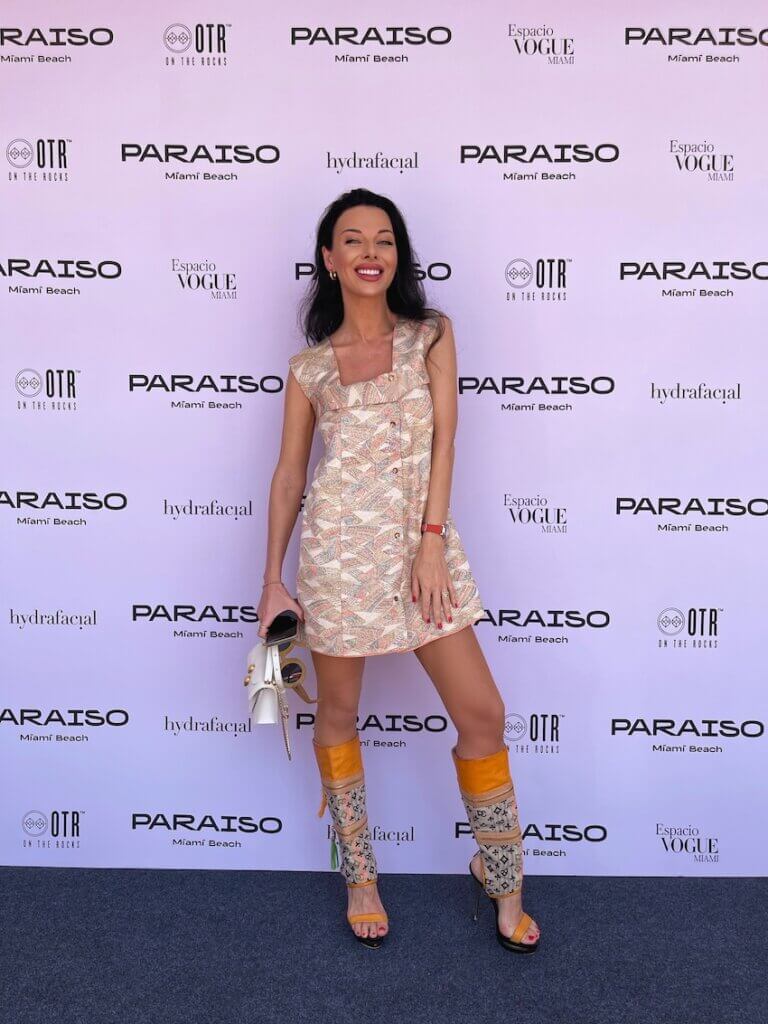 Miami Beach's official swim week, PARAISO Miami Beach, will feature designer Swim & Resort 2023 Collection shows fromJuly 14 to 17, held throughout Miami Beach.