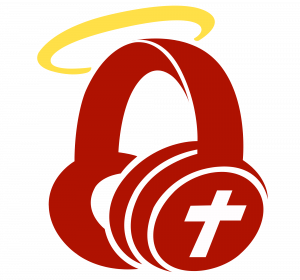 FaithFest Part of Coolaser 3rd Beat
Elevating Faith and Fellowship as the Official Sponsor of the Church Tent Area
PARKLAND, FLORIDA, ESTADOS UNIDOS, September 15, 2023/EINPresswire.com/ — FaithFest 2023 is thrilled to introduce Banyan Air Service, the leading name in South Florida's business aviation since 1979, as its Official Aviation Partner. Further strengthening this partnership, Banyan Air will also grace the event as the Official Sponsor of the Church Tent area, showcasing their deep-rooted values in faith, community, and unparalleled aviation services.
Scheduled at the Pine Trails Amphitheater in Parkland, FL, on September 30, 2023, from 4:00 PM to 9:00 PM, FaithFest 2023 is a beacon of Christian music, unity, and fellowship. Attendees can look forward to heartwarming performances, immersive worship experiences, and a welcoming atmosphere. With the support of Banyan Air, the Church Tent area is poised to be a sanctuary for spiritual rejuvenation and connection.
Strategically situated between Fort Lauderdale and West Palm Beach, Banyan Air Service is renowned for its diverse aviation offerings, spanning fuel and ground services to aircraft sales and maintenance. Their commitment to continuous growth and team empowerment resonates with FaithFest's vision of promoting unity and extending a helping hand to homeless children.
About FaithFest 2023:
FaithFest 2023 is a distinguished Christian music festival hosted at Pine Trails Amphitheater in Parkland, FL. The festival is a tribute to faith, community, and the essence of Christian music, with a heartfelt mission to nurture unity and provide aid to homeless children.
About Banyan Air Service:
As South Florida's preferred choice for business aviation since 1979, Banyan Air Service delivers a spectrum of services, encompassing fuel and ground services, aircraft sales, and maintenance. Their unwavering commitment to excellence, safety, and efficiency positions them as the ideal aviation hub for journeys to and from the Bahamas, Caribbean, and South America.
For more information or to become a part of this spiritual journey, please visit www.FaithFest2023.com
Samuel Llanes
3rd Beat Studios
[email protected]
Visit us on social media:
Facebook
Instagram
TikTok


Originally published at https://www.einpresswire.com/article/656019991/banyan-air-soars-as-the-official-aviation-partner-of-faithfest-2023
The post Banyan Air Soars as the Official Aviation Partner of FaithFest 2023 first appeared on Floridas News.