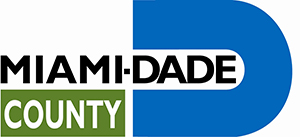 The symbol was developed by the Miami-Dade County Department of Cultural Affairs' All Kids Included inclusive arts initiative.
The Miami-Dade County Department of Cultural Affairs' "All Kids Included" initiative has developed a new Sensory Inclusive Access Symbol that allows the public to easily identify if a show or program has been designed and specially adapted for individuals with sensory sensitivities. Events that use the symbol implement a variety of interventions such as environmental modifications to sound and lighting levels and provide support during and prior to the event to prepare attendees for the experience. 
"The rollout of the sensory inclusive symbol represents a big step in building a more inclusive and more equitable Miami-Dade," said Miami-Dade County Mayor Daniella Levine Cava. "We want to ensure that all families have access to our robust arts programming and this new initiative will ensure that all children can comfortably experience the joys of local art."
The new Sensory Inclusive Access Symbol will appear prominently beside nationally recognized accessibility icons, such as those for wheelchair access or American sign language interpretation. It evolved as part of the Department's "All Kids Included" growing Sensory-Friendly programs to encourage diverse and inclusive experiences in the arts by addressing the needs of individuals with sensory sensitivities including sensory processing disorder (SPD), sensory processing sensitivity (SPS), and environmental sensitivity (ES), which may consist of sensitivity to light, sound, smells, or textures. Individuals with sensory sensitivities may sometimes feel anxious or overwhelmed in certain highly stimulating or unfamiliar environments. Sensory inclusive events provide support and accommodations, including pre-visit guides such as "Going to the Show" and "Going to the Museum," to help prepare attendees. In addition to modifications to lighting and sound, attendees have access to noise-reducing headsets and a "quiet room." Venues may also provide an area with remote viewing of the main stage performance for those wishing to take a break from the live performance. At all events, knowledgeable staff is on hand to assist.
"The new symbol shows the cultural community's commitment to inclusive values and serves as a welcome sign for many children and families," said Michael Spring, Director of the Miami-Dade County Department of Cultural Affairs. "Increased diversity and inclusion in our everyday lives benefits us all, and accessible programs ensure that individuals of all abilities have the opportunity to be engaged and participate fully in everything the arts have to offer."
Working with community partners throughout the year, the "All Kids Included" programs provide a wide range of services and accommodations, and use a range of access technology and services, to help make the arts accessible to every child and family. Programs include sensory inclusive performances, as well as cultural programs presented with ASL interpretation, audio description, open captions, touch tours, assistive listening, large print, and Braille. For more information about the Sensory Inclusive Access Symbol please visit the website.
All Kids Included – Accessible Arts Experiences for Kids is an initiative of the Miami-Dade County Department of Cultural Affairs which promotes inclusive arts and cultural programs in school settings and throughout the community enabling kids of all abilities and their families to participate fully in the arts. It continually raises the bar with excellence in programming that demonstrates and promotes the benefit and importance of inclusionary arts and cultural programs for children and youth. The program is funded in part through a grant provided by The Children's Trust.  The Children's Trust is a dedicated source of revenue established by voter referendum to improve the lives of children and families in Miami-Dade County.  For more information visit www.AllKidsIncludedMiami.org and follow @allkidsincludedmiami.


Originally published at https://miamidadearts.org/news/miami-dade-county-developed-new-sensory-inclusive-access-symbol-identifies-events-or-shows
The post Miami-Dade County developed new Sensory Inclusive Access Symbol that identifies events or shows adapted for individuals with sensory sensitivities first appeared on Floridas News.